In St. Petersburg, same as everywhere in the world, tourism is sleeping due to COVID-19. In absence of shore excursions there's never a dull moment with kids. Cooking experiments are fun. However we've quickly got tired of Russian dishes which we have on a daily basis. Why not trying something different? We decided to have a go with shawarma (doner kebab). Well, yes: it's not a Russian dish, but nowadays you can find it literally on every corner in Russian cities and towns. We can say Russians have adopted shawarma as a popular street food.
Here's how we cooked our home-made shawarma:
Step 1: Preparing dressing. For the dressing we took sour cream, mayonnaise, dill and fresh garlic. There are different variations, some people prefer to use ketchup instead of sour cream, but we chose the white option.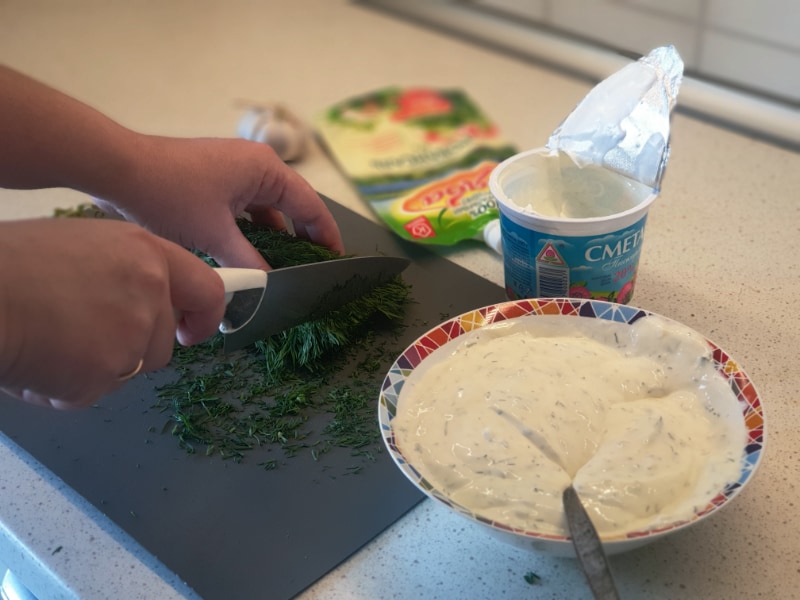 Step 2: Filling. We sliced pickled cucumbers.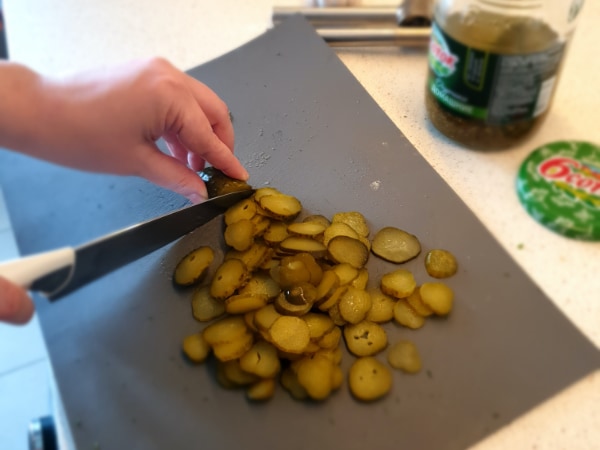 We chopped Chinese leaves.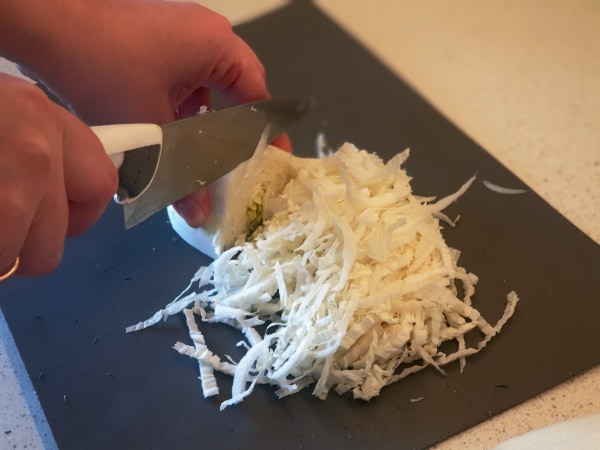 We sliced tomatoes. A young helper offered to lend a hand. We couldn't refuse.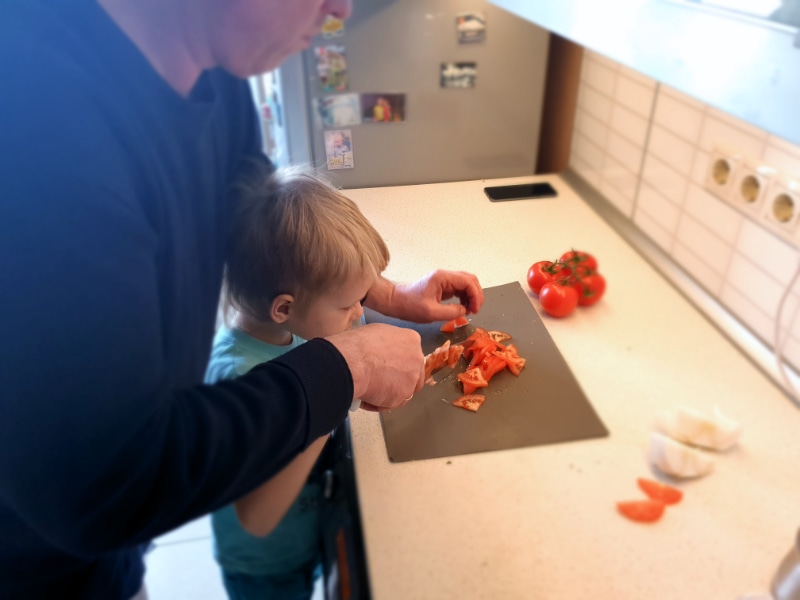 Step 3: Marinading chicken. In marinade chicken breasts we added Mayonnaise, oil and special chicken spices. The chicken breasts were left to marinade for about an hour.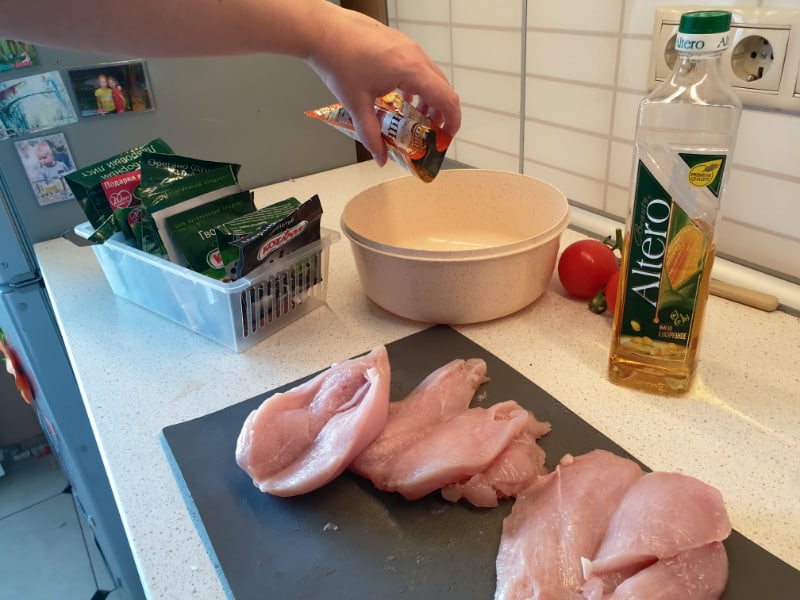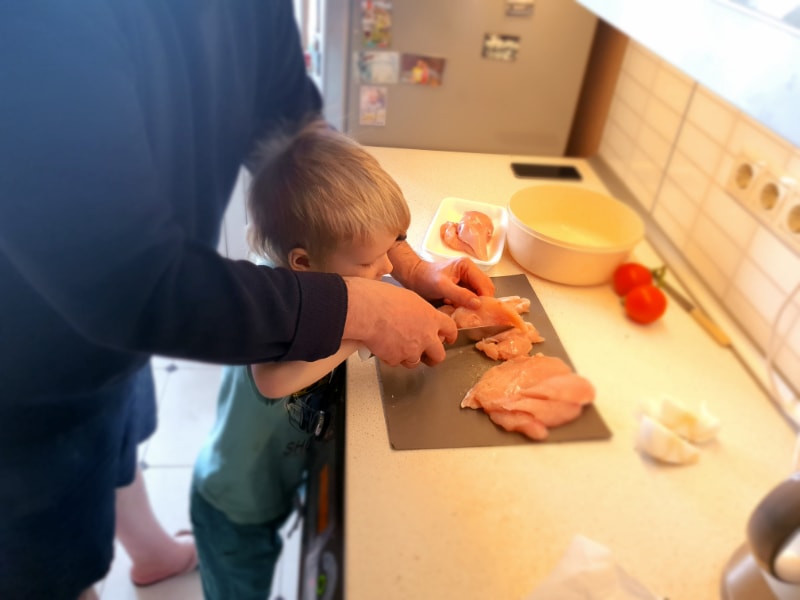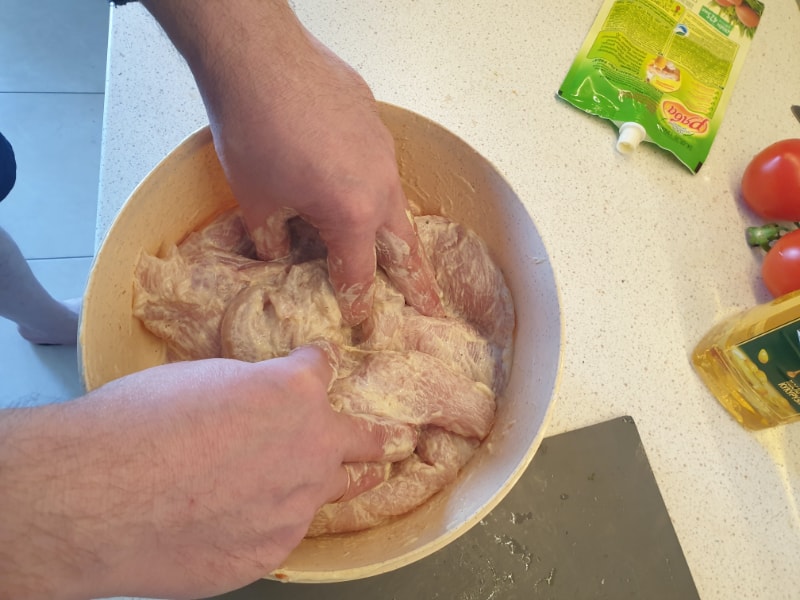 Step 4: Go on with the filling. We sliced fresh cucumber.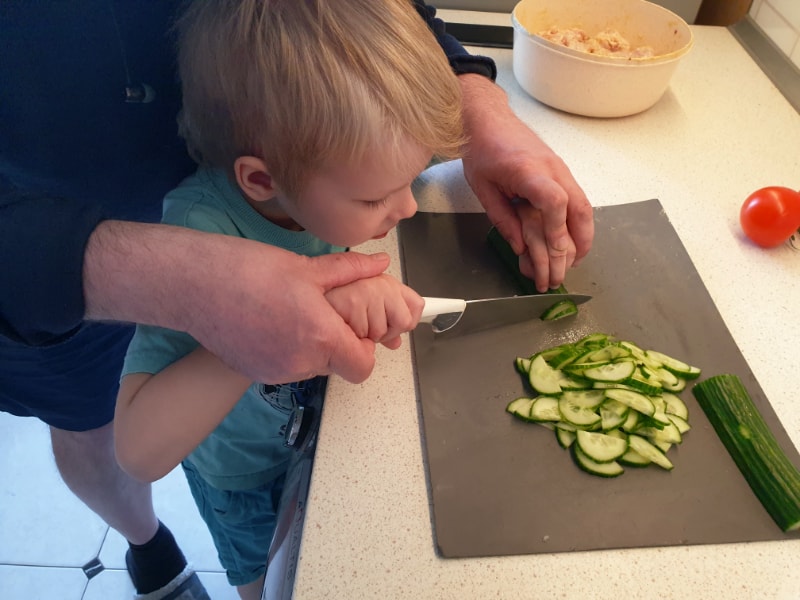 Step 5: Chicken breasts. Once the chicken breasts were marinaded, we fried them and chopped too.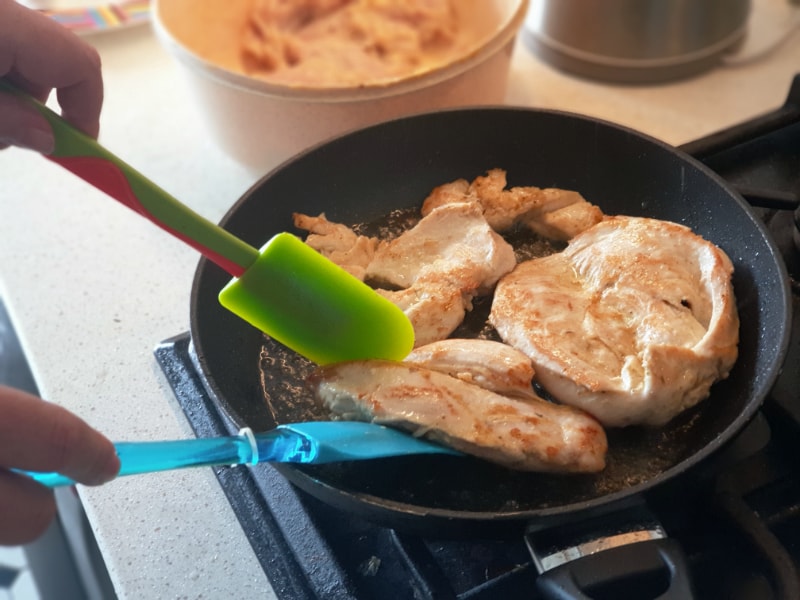 Step 6: Making rolls. For our shawarma we bought lavash, soft flat bread like for tortilla. On one side we put in layers: dressing, chicken, sliced pickles, fresh cucumbers, Korean carrot salad (bought it ready-made), tomatoes and Chinese leaves.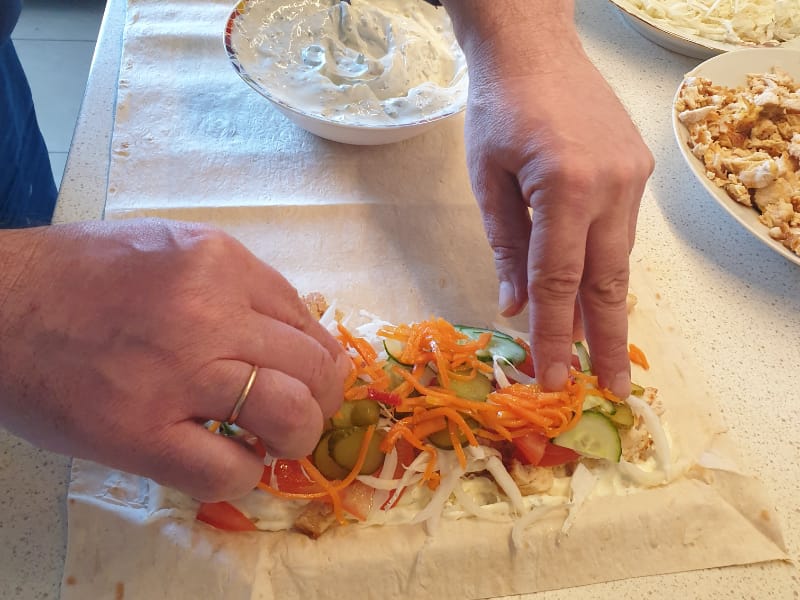 We rolled up the filling in the flat bread pieces.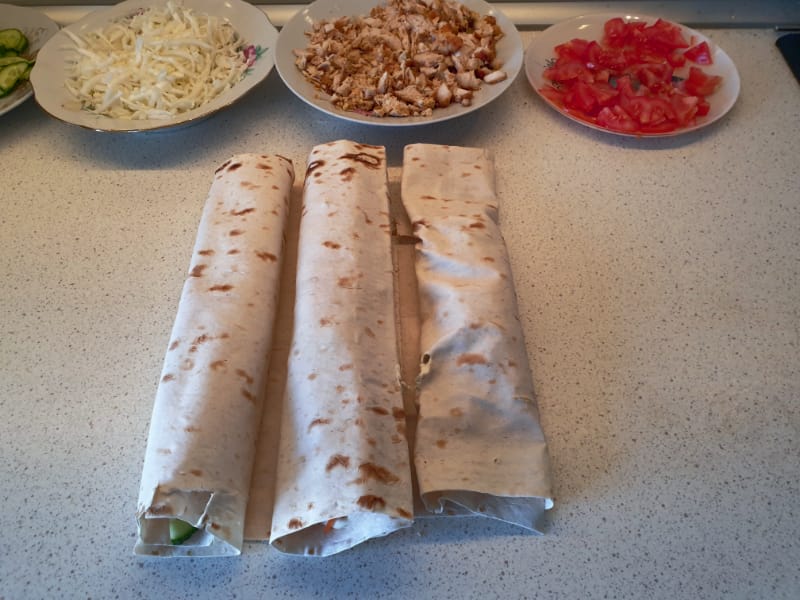 Step 6: Heating. For step 6 we needed a cast-iron frying pan with a heavy lid. We heated the shawarma rolls on both sides.
Step 7: Bon appetit! Enjoy your home-made shawarma (as they usually finish all recipes).