Yesterday on July 3 the long-expected summer tourist season started for Peterhof museum complex. Peterhof during corona pandemic – what does it look like? We went to visit Peterhof to see.
Provided the circumstances there are some restrictions.
First and foremost: no inside visits are possible: so far only Peterhof Lower Park has opened its doors for visitors. Neither Grand Peterhof Palace nor any of the numerous pavilions and exhibitions are available to visit.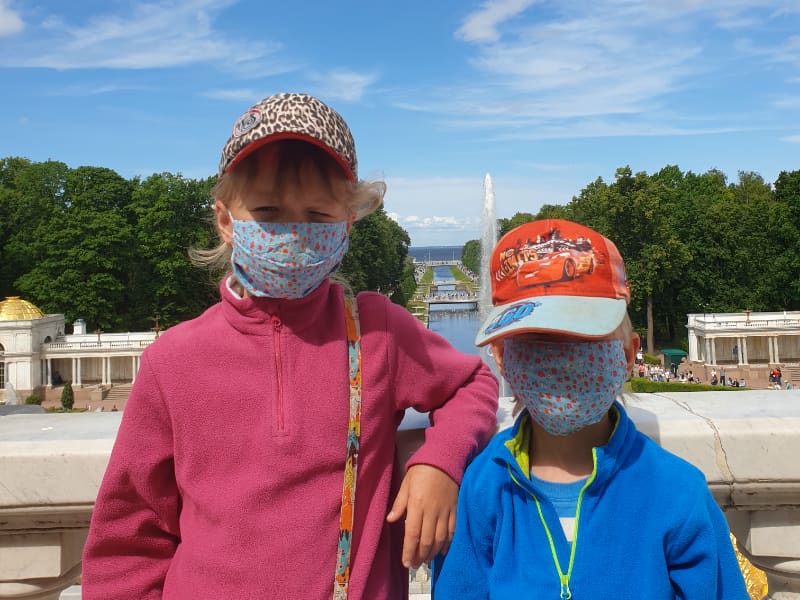 At first glance it looks like Peterhof authorities didn't believe it'd be possible to open, so large-scale restoration works were started in Peterhof during corona pandemic. Thus, the Upper Garden, Catherine Block, one of the aviaries and some other sights are being restored.
For the pandemic period and to avoid collecting crowds of people famous Peterhof trick fountains are out of operation. Restaurants and cafes on the grounds of Peterhof are all closed and so are street food and ice cream points. Besides it all, it's not possible to travel to Peterhof by hydrofoil this year. Hydrofoils are not available and it's hard to say whether we'll see hydrofoils at all this season.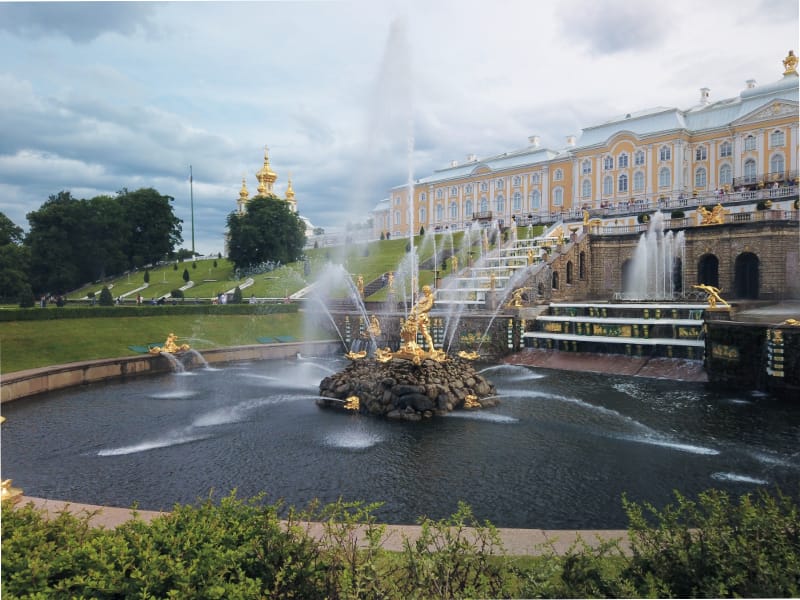 We bought tickets on-line and noticed that Peterhof has introduced sessions and limited the number of people who can enter every two hours. Face masks are obligatory: security at the entrance checks if the visitors are wearing them. People without masks are not admitted, there is a vending point where people can get disposable masks. Sadly, we noticed people tended to take off masks once they got in and we spotted just a few people wearing them on the grounds.
Peterhof during corona pandemic looks unusually empty. It's not allowed to conduct tours, so there were no big groups of Russian tourists. The borders are closed, so there are no Chinese groups or cruise shore excursions either.
We had a great time and were lucky with the weather. This visit allowed us for just a little bit to forget what terrible situation Russia and the whole world is now in.
Corona Numbers in Russia and St Petersburg
Russia occupies the third place in the world by the number of confirmed cases: we have total of 673564 COVID cases and total of 10027 deaths. In different parts of Russia the situation is different. Thus, in Moscow it is believed to go down, whereas in remote regions and districts the numbers are going up. At the same time Russia started to ease lockdown measures and even such events as the victory parade and constitution change vote were conducted in June.
Within the last 24 hours Russia had 6632 new cases in 84 regions across the country. Moscow's still leading: 680 new cases, Khanty-Mansiysk holds the second position (273 new cases). St. Petersburg is the third having 271 new cases within 1 day. At the same time St. Petersburg has been at the top of the lethal numbers in Russia for the last 4 days. On July 4 31 people died of corona in our city.
If a month ago practically no one I know was acquainted with someone who'd be sick, now the situation is totally different. Almost everyone I know has relatives, friends or colleagues who somehow or other came across COVID-19.
St Petersburg During Corona Pandemic
The lockdown measures have been easing. We have beauty salons back to work and restaurants that have open air patios are allowed to work again. Small shops have opened (except those that went broke). Shopping malls are closed, but children's goods stores and shops are back to work, even those located in big shopping malls. Visiting such children's shops and walking through an empty mall with closed shop windows creates a creepy impression of anti-utopia.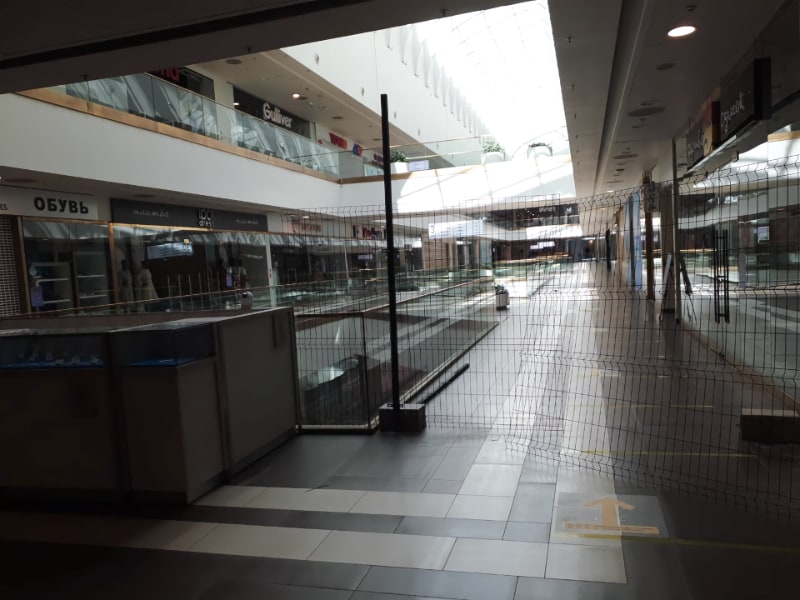 Some museums plan to open after July 6. At the same time tour operators are not allowed to conduct tours. We hope that at least in autumn tourist business will come back to life. Yet it's hardly likely.