This year the most famous street of St. Petersburg – Nevsky Avenue – celebrates its 300thanniversary. The celebrations started on October 13 and will go on until the end of the month. On the programme are open air concerts, free of charge tours and even a restaurant festival dedicated to Nevsky Avenue anniversary.
Nevsky Avenue – What's in the Name?
The avenue got its name after St. Prince Alexander Nevsky, the patron saint of the city. Alexander Nevsky Monastery is located at the end of Nevsky Avenue.
Locals call it Nevsky Prospect. The word "prospect" is a derivative of "prospective". Peter the Great, the founder of St. Petersburg, wanted the streets of his new city to be wide and broad, like prospectives.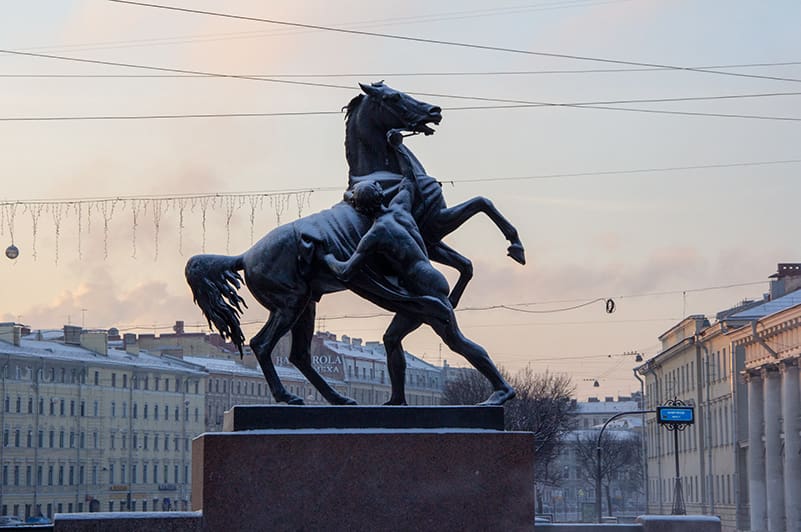 After the 1917 revolution, many streets of our city and the city itself, changed names. Nevsky Avenue became the Avenue of October 25. But the new name didn't last long. During WWII and the Siege of Leningrad the historic name – Nevsky Avenue was returned.
Past and Present of Nevsky Avenue
Nevsky has always been an important place in the city. In the beginning of the 18thcentury, it was a toll road. Each carriage was charged 30 kopeks – lots of money at that time. It could buy 8 kilos of bread or 4 litres of vodka. The collected passage money was used for repaving the avenue.
Starting from the middle of the 18thcentury n wooden houses were allowed on Nevsky – only stone structures were to be constructed.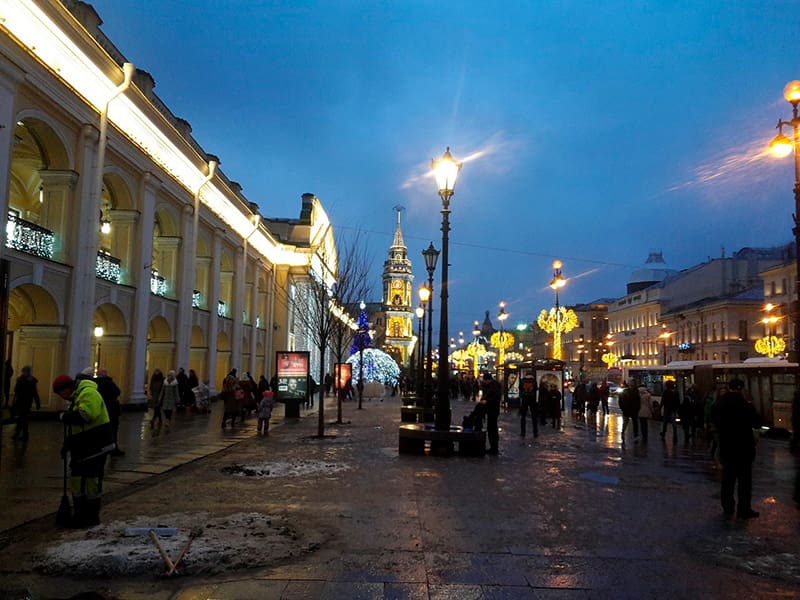 All novelties in St. Petersburg have always been first implemented on Nevsky. It was the first street lit with gas lanterns. In 1907 the first trams started to run along the avenue. In 2017 Nevsky Avenue bus stops were equipped with mobile phone charges.
Today Nevsky Avenue remains the main street of our city. Along the 4,5 km there are 195 buildings. Some of them are still apartment houses, but majority are office buildings. Over 5000 various institutions and organizations are located on Nevsky. Over 2 million people pass the avenue every day. Even more cars drive along it daily: due to the fumes Nevsky is the warmest place in the city.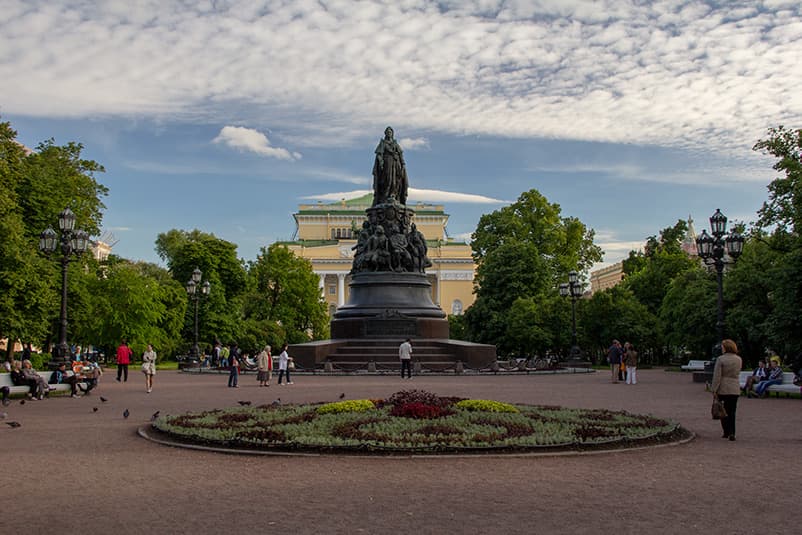 To be Continued…
The anniversary celebrations will not be over in the end of October. In November and December Nevsky's side streets Malaya Sadovaya and Malaya Konyushennaya will be decorated with retrospective pictures of Nevsky.
One more event connected with the Nevsky Avenue anniversary will be the restaurant festival that will take place in November. Over 100 restaurants have announced special sets dedicated to "Nevsky 300".